GBP/USD confirms tough resistance at 1.70
Pair's Outlook
Judging by the currency pair's behaviour near 1.70 yesterday, the resistance created by the 2009 highs and monthly R1 will be difficult to breach. But if the Pound continues to appreciate despite this supply area, the next objective could be the up-trend resistance line at 1.7123, also the current level of the monthly R2. And while the near-term technical indicators do not support this course of events, the monthly studies are more favourable to the rally.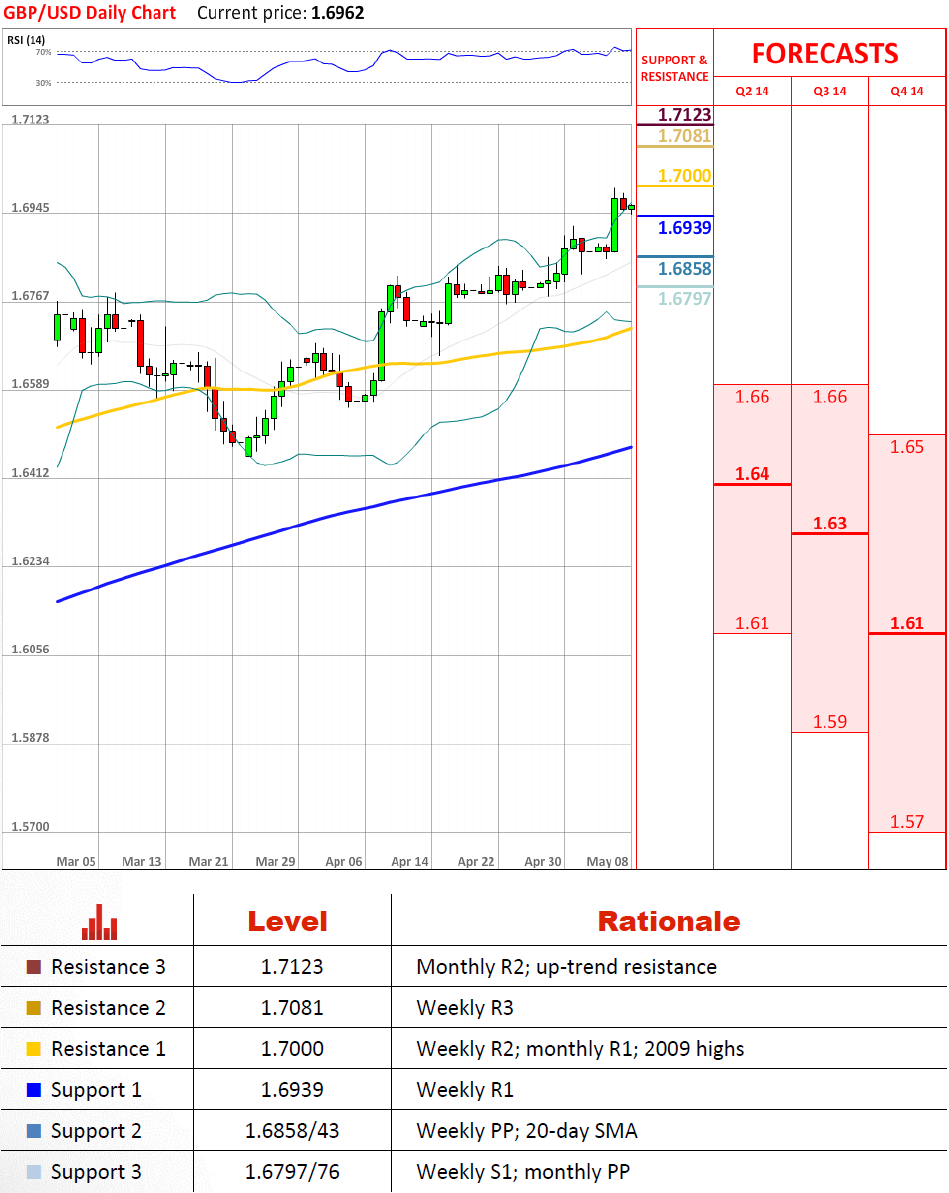 Traders' Sentiment
The percentage of shorts open on GBP/USD came off the peaks (73%) to a more sustainable but nonetheless high figure of 70%. At the same time the buy commands are regaining their positions, their share in the 50-pip radius around the spot surged to 59% from 30%.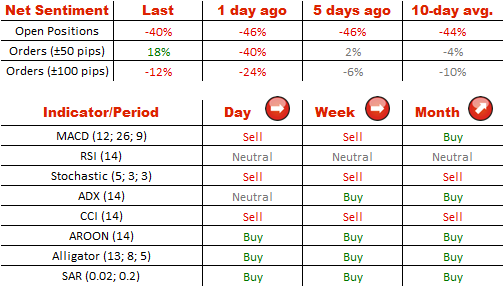 Source: DukascopyBankSA
---