GBP/USD confirms resistance 1.6222/14
Pair's Outlook
Although at first it seemed as if the resistance at 1.6822/14 is about to be breached, later in the day the bears moved GBP/USD away from the Feb high. But, unless the price falls beneath the nearest supports, such as the weekly PP and 20-day SMA, which would be a bearish sign, the technical studies assure us that the Pound retains a bullish potential and it is able to reach 1.70, if the monthly R1 and Feb high finally give in to the buying pressure.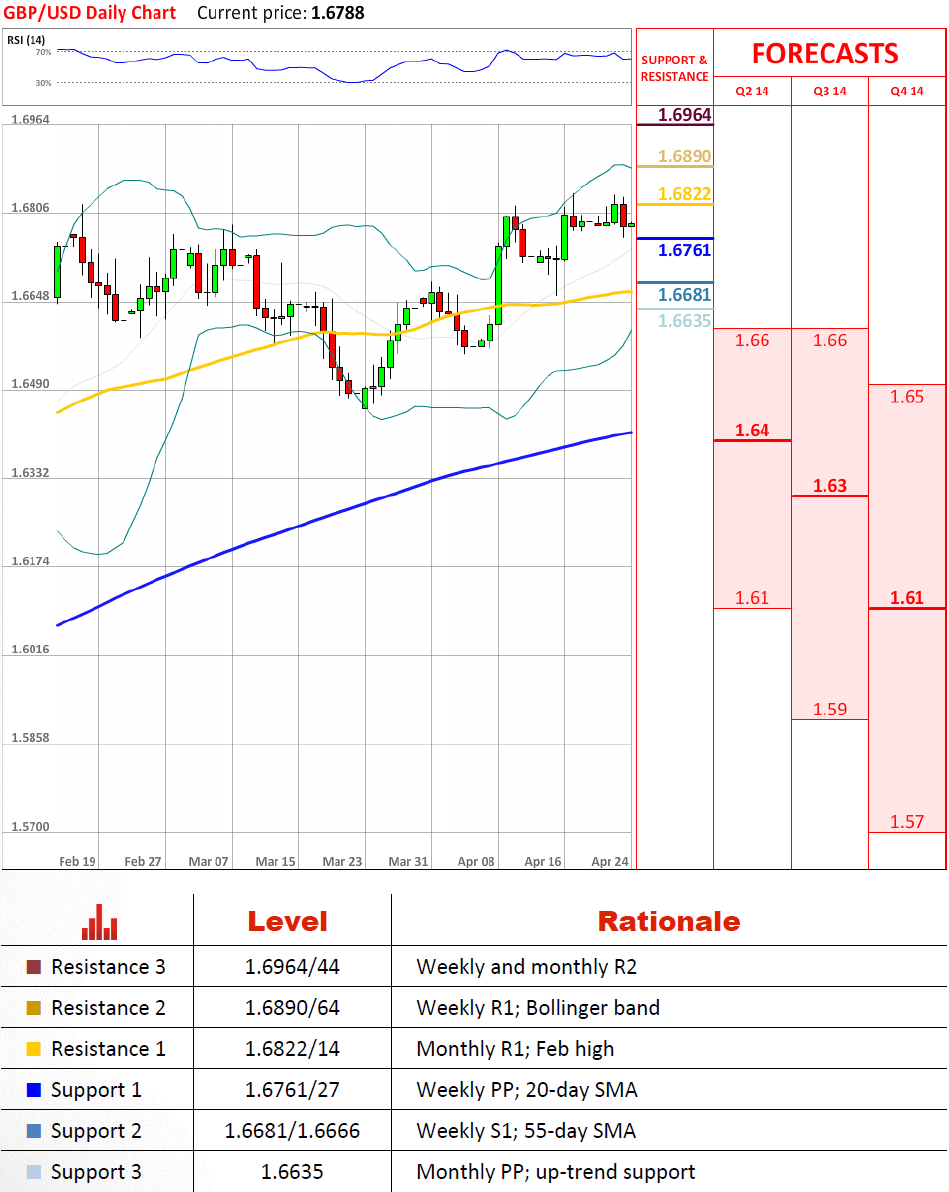 Traders' Sentiment
The distribution between the bulls and bears is perfectly unchanged compared to the previous repost, as 26% of the positions are long and 74% are short. Meanwhile, the gap between the buy (39%) and sell (61%) orders 50 pips from the spot price went up.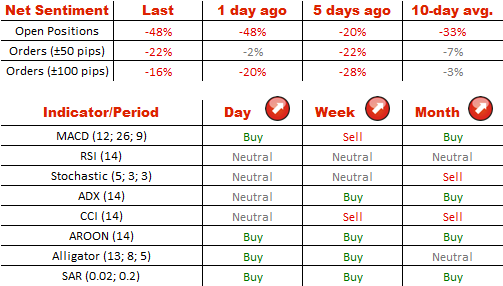 Source: DukascopyBankSA
---